Kim's mission is: "To teach her clients how to sustain optimal health with wise choices while maintaining a highly functional life in times of great change"
CERTIFIED PERSONAL TRAINER 25+ Years                                                            
CPR,FIRST AID CERTIFIED
INSURED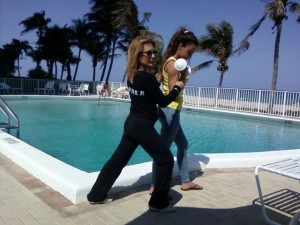 "THE DOCTOR OF THE FUTURE WILL GIVE NO MEDICINE, BUT WILL INTEREST HIS PATIENT IN THE CARE OF THE HUMAN FRAME, IN DIET AND THE CAUSE AND PREVENTION OF DISEASE.
THOMAS A. EDISON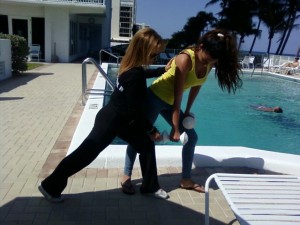 Kim uses her more than 25 yrs of  hands on experience, knowledge, and education  to design comprehensive individual fitness training programs in Boca Raton and surrounding local cities in Florida. Programs are based on each clients individual needs, fitness level, goals, and assessment results. You can train in your home, your community gym, the beach or park! Most programs include strength, flexibility, balance, cardio, core training and guide lines for healthy eating. Kim has experience training persons  with most movement disorders, MS, Parkinson's, Strokes, in addition to post therapy for many conditions. Click specialty programs to find out more.
Always check with your Dr. before beginning any new exercise or healthy eating food program. Kickwithkim LLC does not diagnose, prescribe, cure or treat any medical conditions.
Call Kim today to schedule your consultation & fitness assessment. Today is the first day of the rest of your life!   (561) 883-7915 
"Your Body is My Business"